We are a small team of passionate Maths teachers and technologists who aim to inspire children, parents and schools to engage in a mastery approach to maths. Our focus on a single subject allows us to provide an in-depth, proven approach to provide greater educational opportunities for all. Read more about our approach here.
As a reflection of the thousands of schools and teachers we have supported, we are thrilled to announce that we have been awarded 'Educational Resource Provider of the Year' by the Corporate LiveWire Leeds & West Yorkshire Prestige Awards 2020 and by the Corporate LiveWire Manchester Prestige Awards 2020. Read more about our awards here.
Our core values and commitments provide children of all learning types the opportunity to master an understanding of maths. Questioning and exploration allow children to develop confidence in Maths which enables them to enjoy and achieve to their highest potential.
Our inclusive approach provides a range of differentiated practical and written activities to support and add depth to children's learning. Explore our premium resources for free –Year 1 & Year 2.
We realise first-hand that teachers are under immense pressure and spend a huge proportion of their free time planning and preparing for lessons. Our aim is to alleviate this stress and support teachers by providing full differentiated planning with resources – no preparation required. 
Our easy-to-follow teaching slides and lessons plans provide teachers with sufficient guidance and confidence to teach maths using a mastery approach.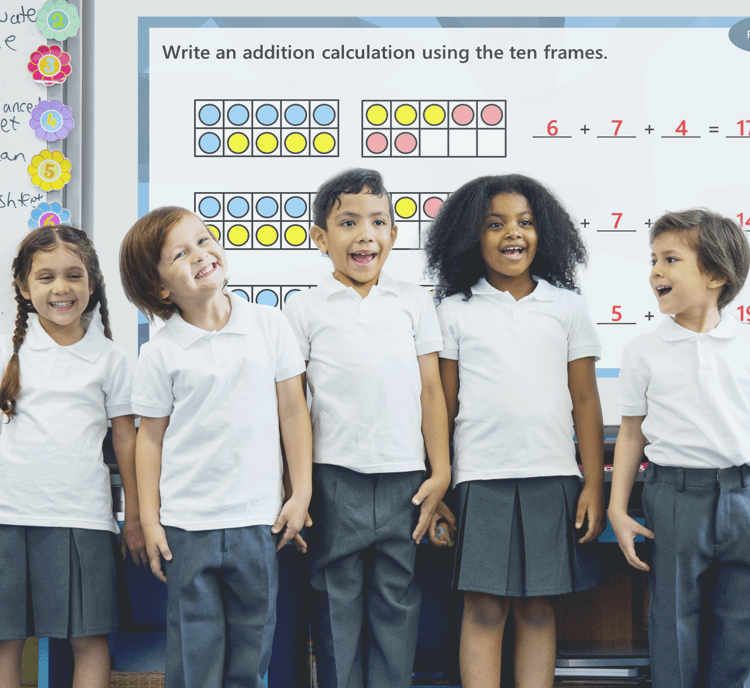 Our resources have been used by thousands of schools and teachers and have proven to improve not only attainment in maths, but the confidence and enjoyment too. 
Our resources provide practical learning opportunities as well as written-based activities to ensure diversity in the classroom. A mastery approach to maths is used in thousands of schools across the UK and has been widely adopted by the Department for Education's Maths Hubs.
"Primary Stars Education is an absolute lifesaver for me! Maths used to take me the longest time to plan but since I have found this scheme, it is the least prep of all my lessons.

The differentiated worksheets, teaching slides and challenge cards make it so easy to cater for all abilities. It fits perfectly with our continuous provision approach in Year 1 as the resources are so easily adaptable. As a mentor, it has built confidence for planning and teaching maths for my trainee teacher to recognise the progression of skills.

I cannot recommend Primary Stars enough!"
"Primary Stars Education has been a total life changer for me. It's one of those things that once you start using it, you can't imagine how you ever survived without it 🤩.

The extensive bank of lesson plans, resources and ideas for practical activities will support you in providing maths education for your class that is fun and engaging, whilst perfectly meeting the national curriculum objectives 👏🏻."
"The school recommended these resources to support home learning. I must say they helped me so much as I didn't have a clue where to start. The free teaching slides helped me gain an understanding of how to teach each specific objective and even provided the answers. I decided to purchase a subscription and I'm so glad that I did. The worksheet packs provided different levels of difficulty and there were so many games and activities to choose from. I particularly liked the mastery cards as they provided an extra challenge. The resources are linked up in order and so easy to follow."
"If you follow an Asian mastery approach to math then you need Primary Stars Education. I was recommended the scheme at a teaching conference. We have tried many textbooks in the past but found them all a bit samey. This all-in-one scheme provides everything you need and encourages higher-order thinking without the reliance of procedural repetitiveness. My pupils have developed an increase of both confidence and achievement. We could not believe how affordable it was compared to other schemes we have tried – it's a must."